While school has only been out of session since June 8th, it has been a very busy summer thus far for the DGS Wrestling program. Since we have an abbreviated summer due to the school calendar changing, we have packed in a lot of wrestling in the month. We have completed a couple camps and will finish off with two weeks of our own camps and once again we will be traveling to the Midwest Nationals in Bloomington, IL.
REMAINING DGS CAMP DATES
June 27- Summer League at York HS
June 28- DGS Summer Camp (workout at MFC in Darien)
June 29- DGS Camp
July 5- Summer League at Hinsdale Central
July 6- DGS Summer Camp
July 7-8- Midwest Nationals in Bloomington, IL
Here are the updates from the camps we have done thus far:
CAL-POLY SATELLITE CAMP
(with DI Coaches Jon Sioredas and Mike Hatcher)
For the second consecutive summer, we hosted the staff of DI Cal-Poly (this year at Eisenhower JH) for three days of drilling and technique. Coach Sioredas and Hatcher did not disappoint as we received some top-notch instruction over the course of the three days. Kids got hundreds of reps in from the different positions and it was a great way for us to kick off our summer camps.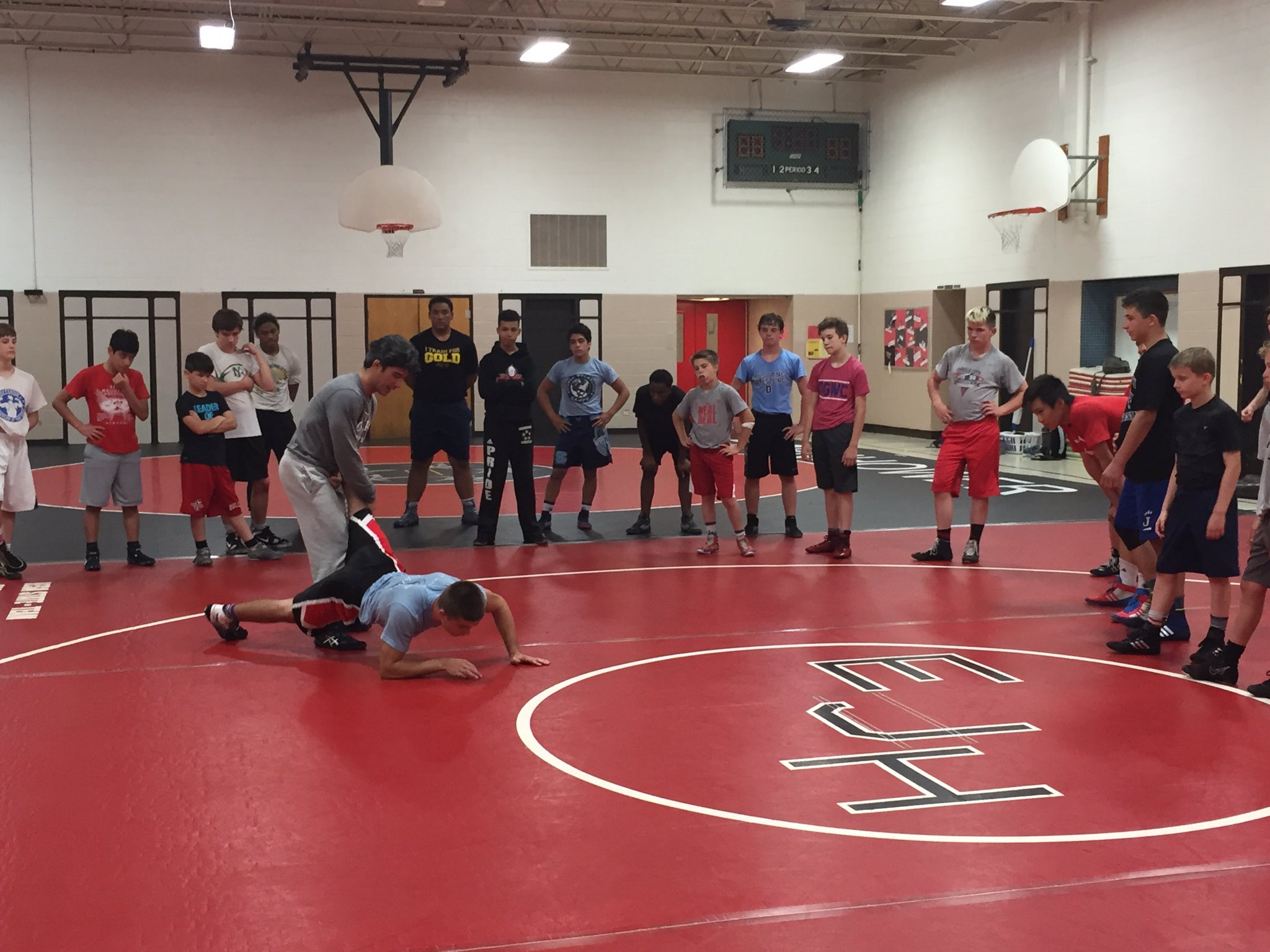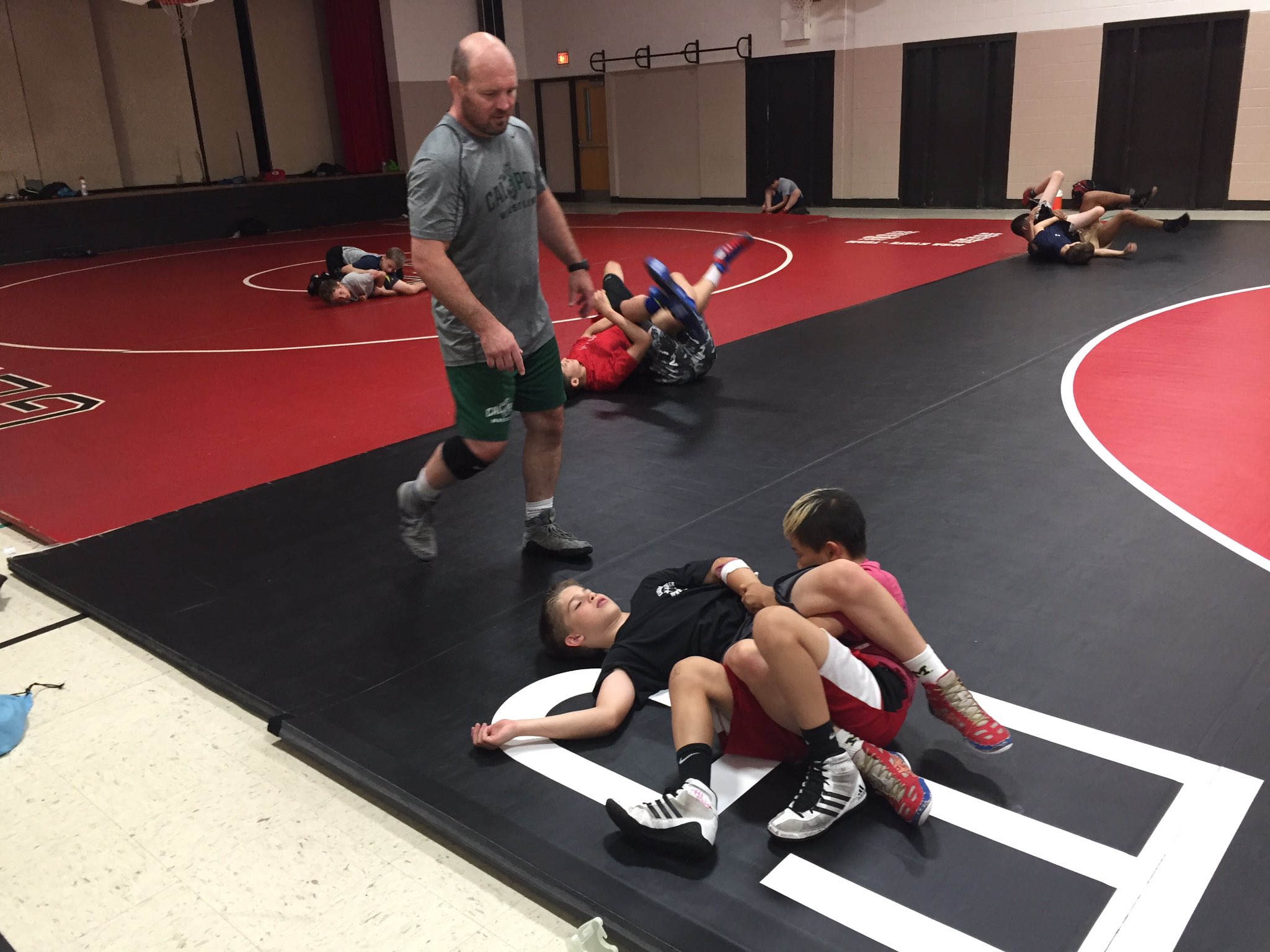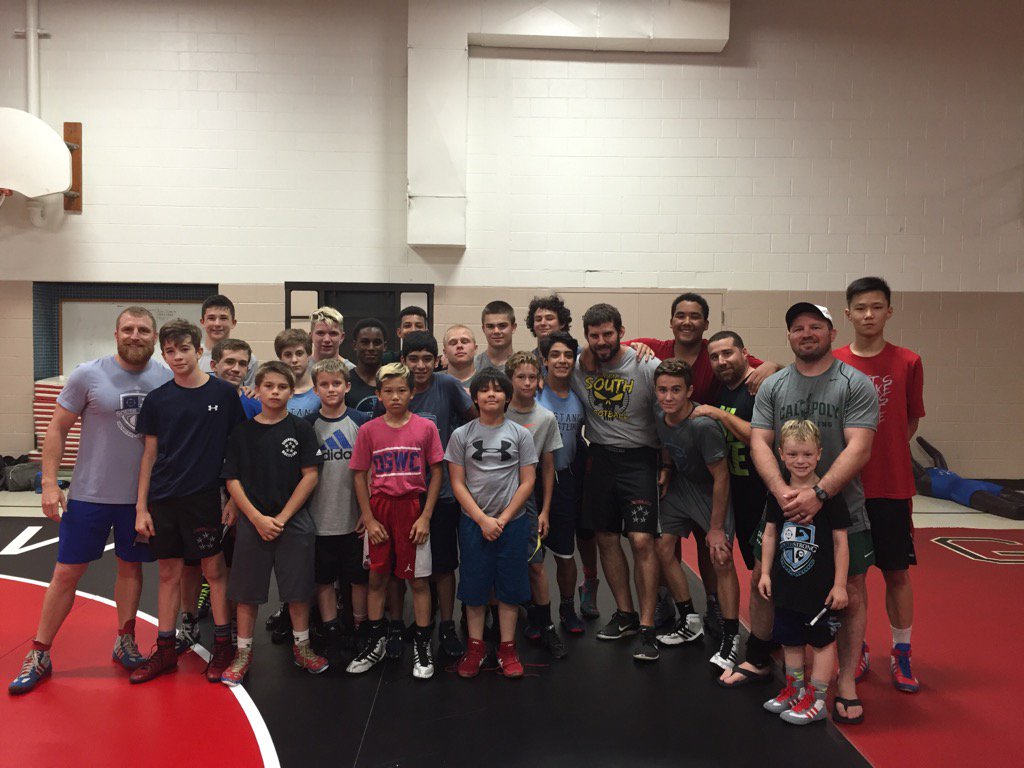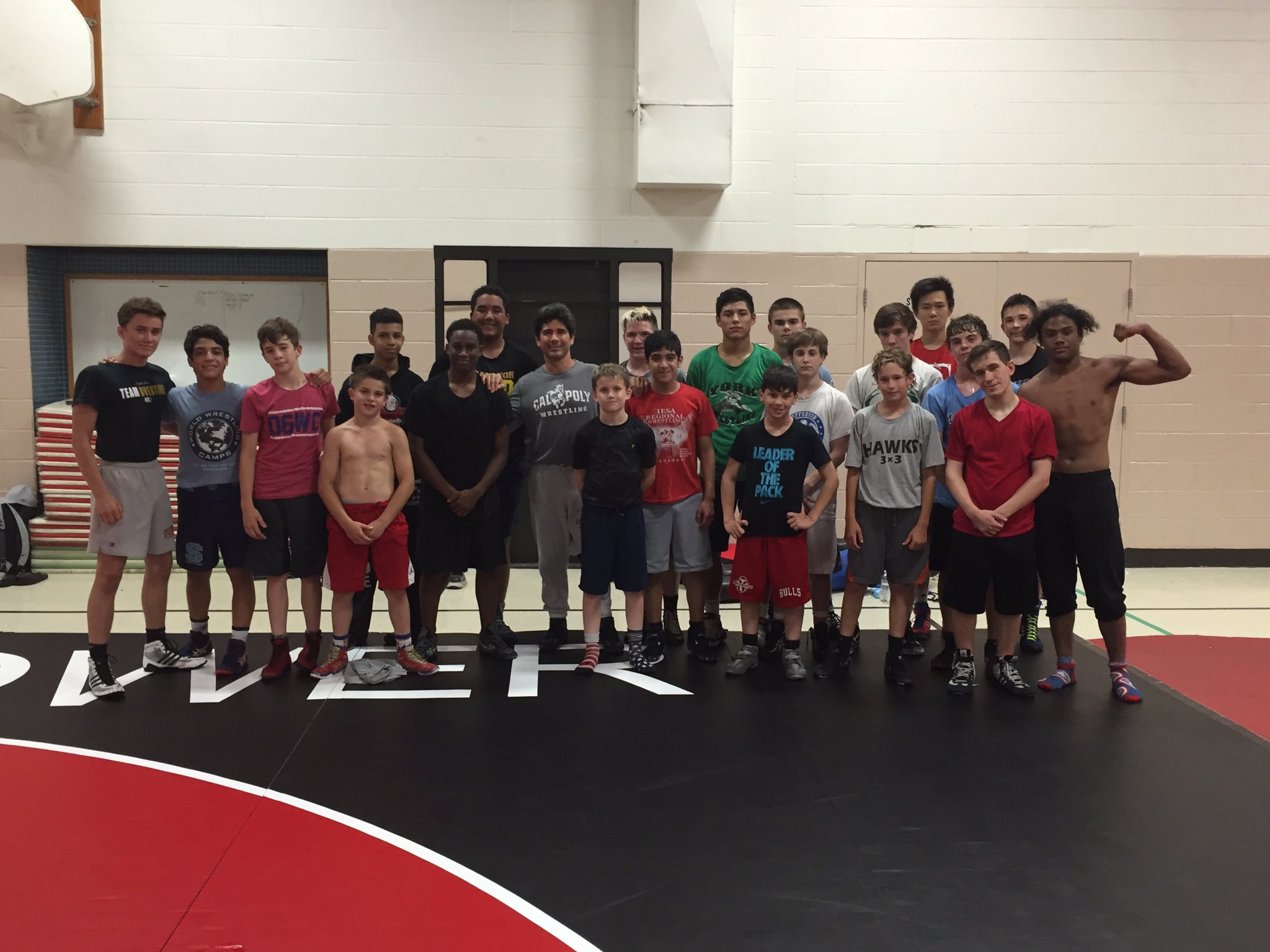 WORLD WRESTLING TEAM CAMP & DEVILS LAKE CAMP
For the fourth consecutive year we traveled to the WI Dells for the World Wrestling Camp Team Camp. We also kicked the camp off with a camping trip to Devils Lake State Park which is 25 minutes west of the Dells. We continued our team hike and hosted our first "6 Mile Run Race", and you can see the results of the race below.
The team had a very successful camp going 9-2 in duals in finishing 3rd out of 11 teams. The Mustangs had a great dual win over Barrington (a top 15 IL program & coached by Coach Lovelace's college roommate) during the week. The kids also enjoyed the water parks of the Wilderness Resort during their downtime.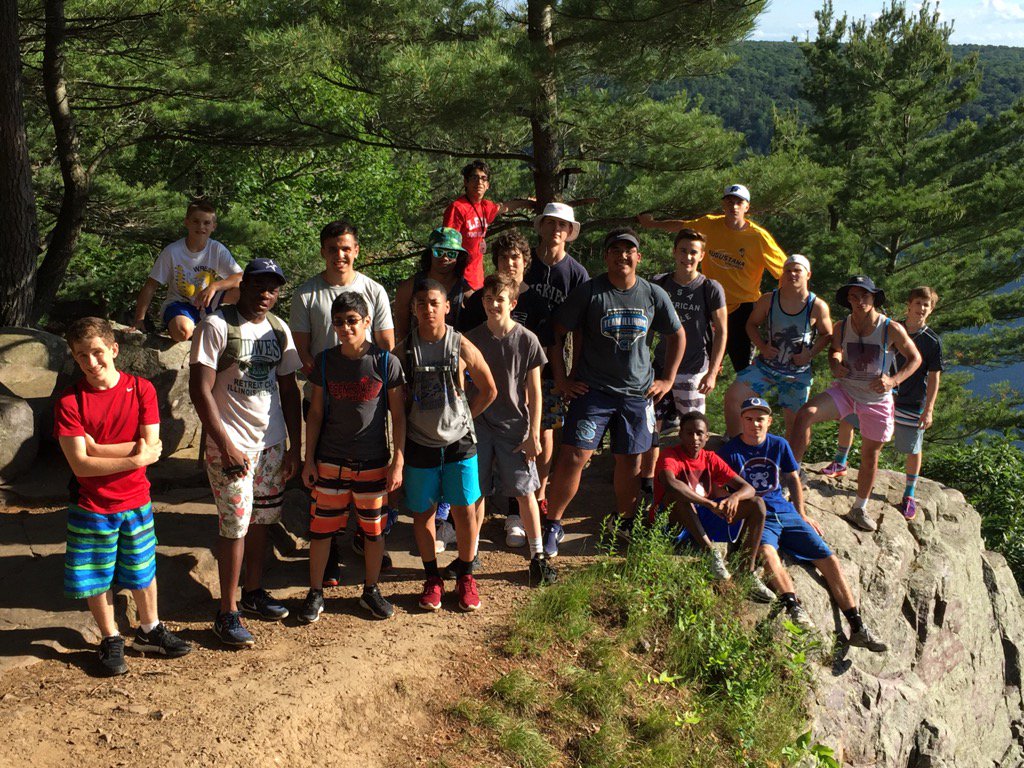 Devils Lake Team Hike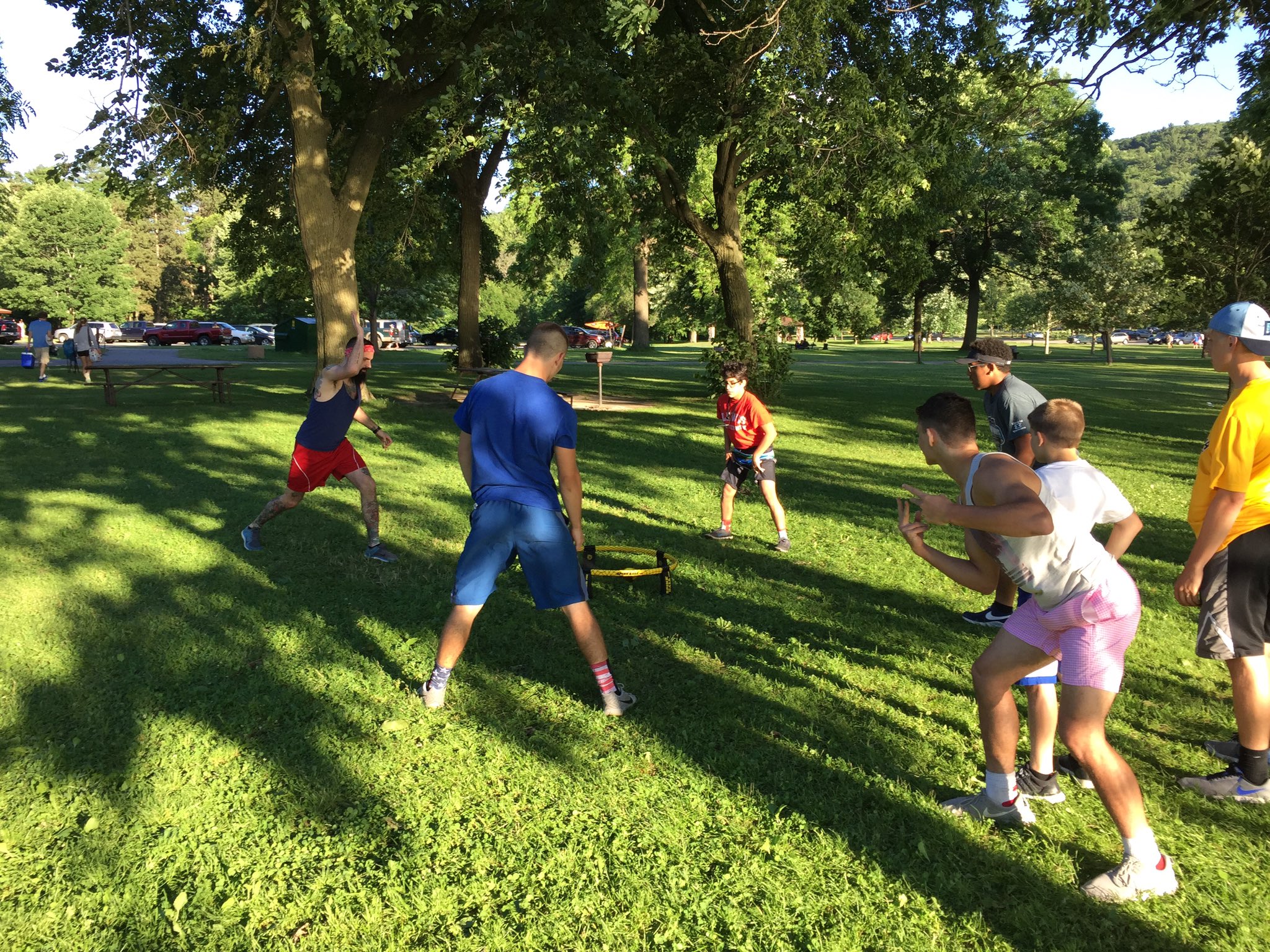 Spike Ball at Devils Lake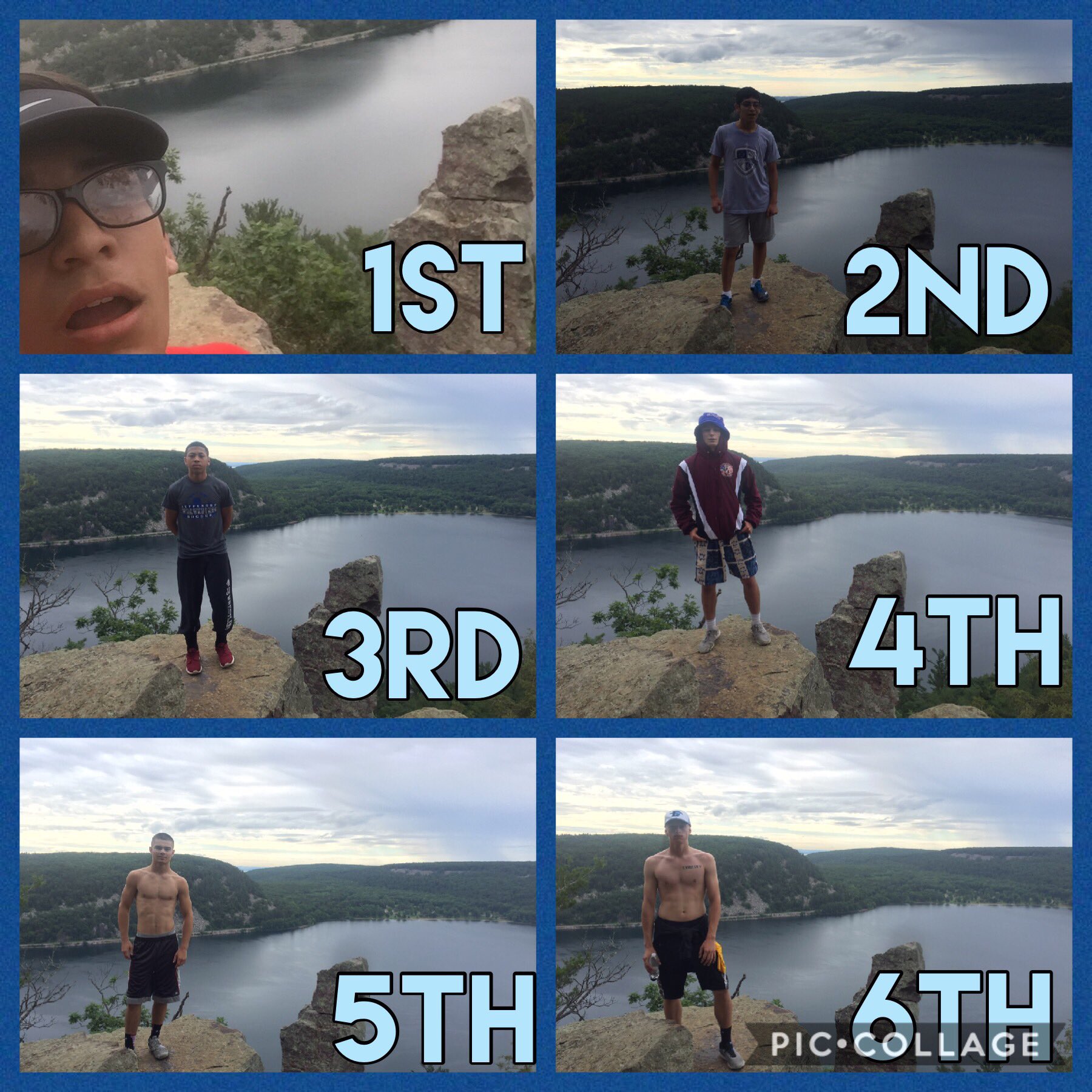 6 Mile Run Standings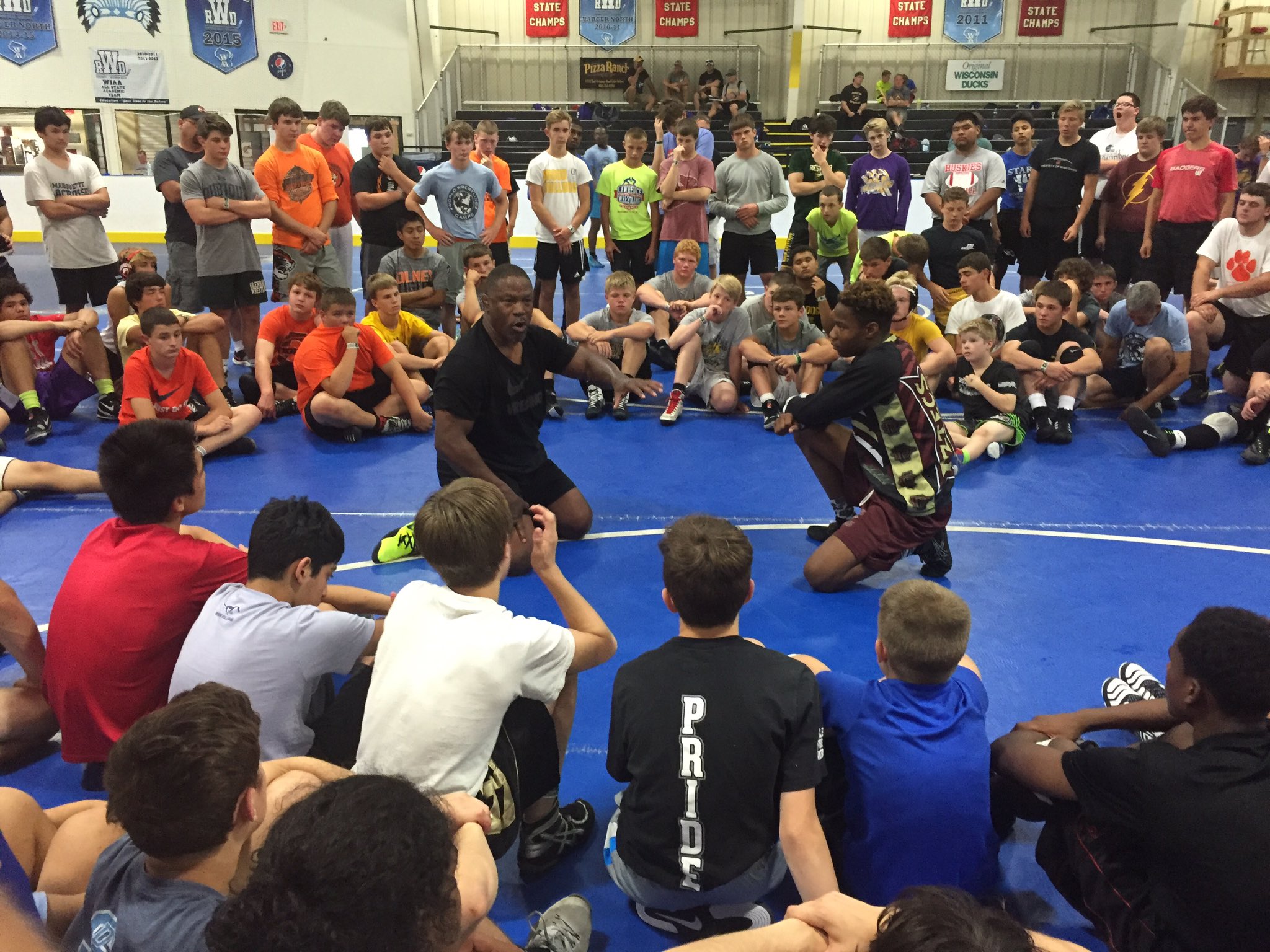 Olympic Champion Kevin Jackson at WWC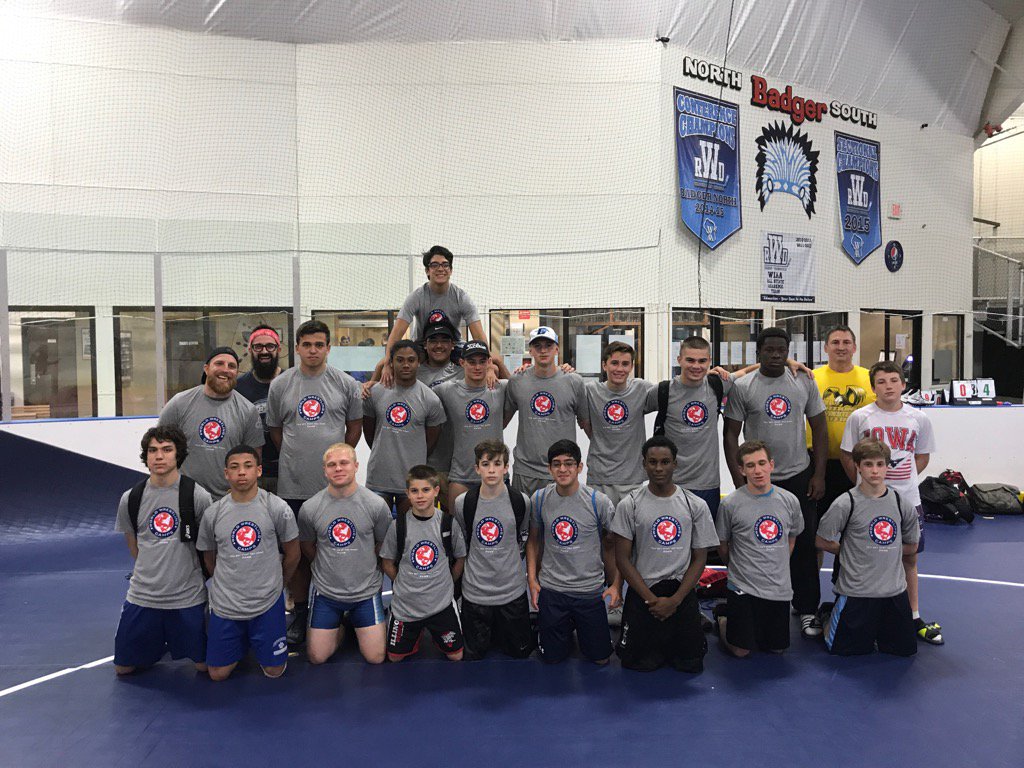 WWC Team Camp- 3rd Place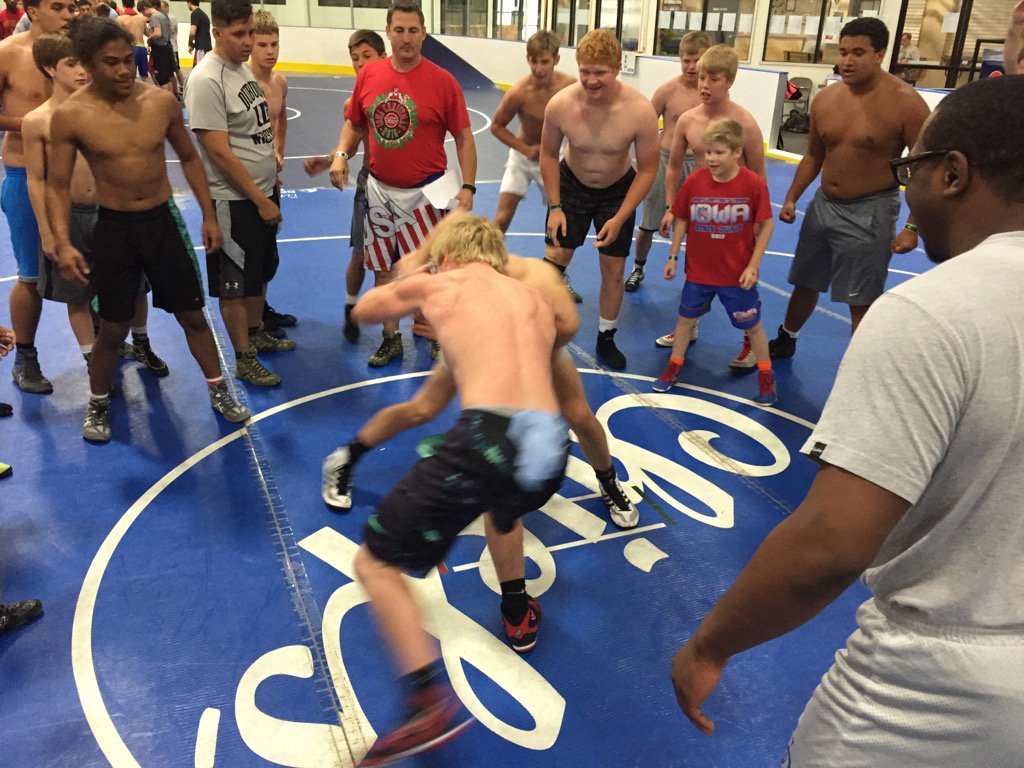 Gladiator Battle at WWC